Wolontariat krótkoterminowy w Finlandii
Data publikacji: 14/02/2023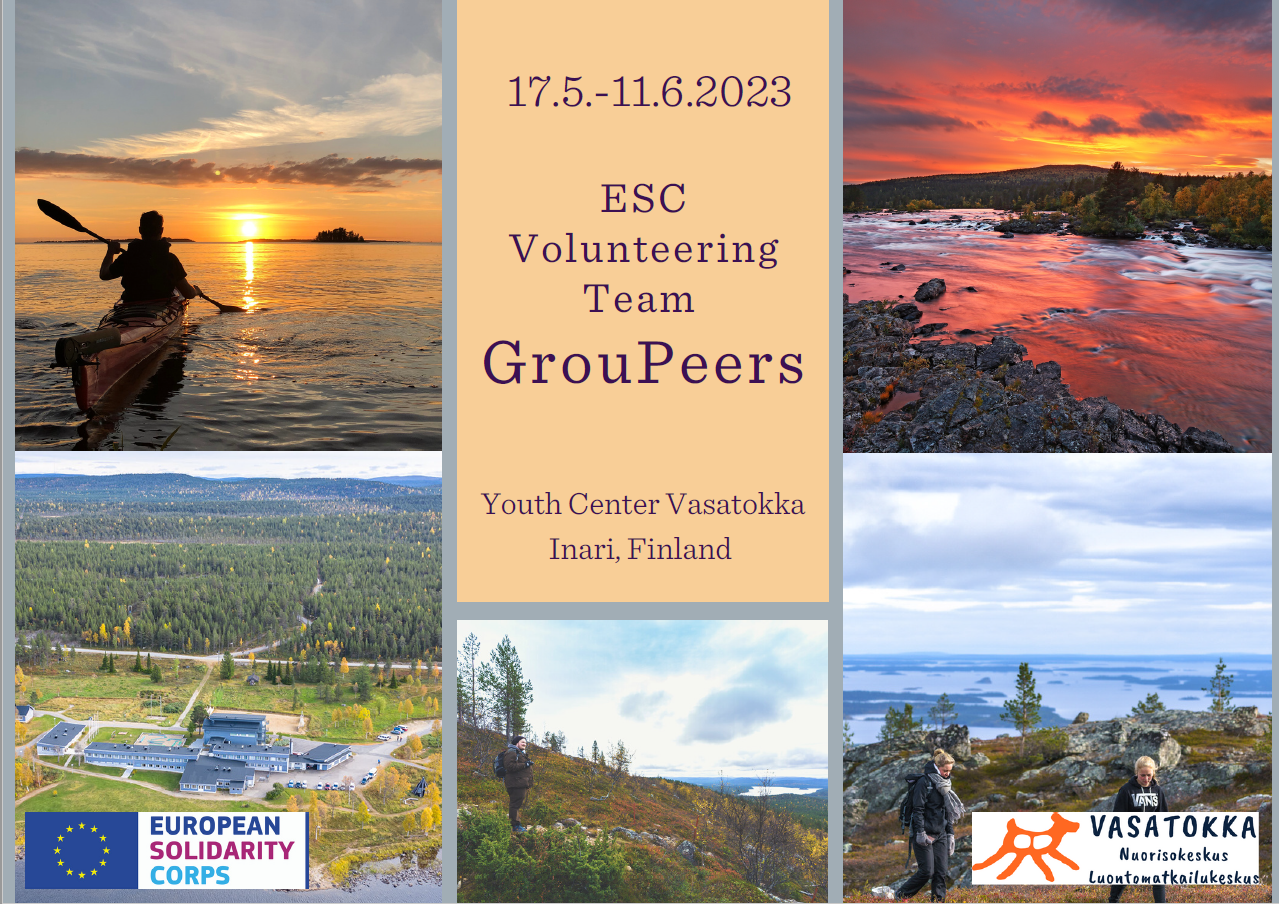 The Finnish Youth Center Vasatokka is looking for 10 volunteers for the short-term volunteering project "GrouPeers". The aim of the project is to improve the well-being and team spirit of local school-age youngsters, and strengthen the feeling of solidarity.
🗓️ 17/05/2023 - 11/06/2023
👤 10 volunteers, 18-30 years old
Where: Inari, Finland (Lapland)
Duration: Short term project.  4-31.10.2021 (4 weeks)
Application deadline:
 Contents: The aim of this project is to improve the well-being and team spirit of Inari school pupils; prevent bullying and strengthen the feeling of solidarity with the help of intercultural volunteering team.
 Hosting organization: Youth Center Vasatokka.
Located in Inari, Finnish Lapland, Youth Center Vasatokka is the northern-most of the nine national youth centers in Finland. Youth Centers are supervised by the Finnish Ministry of Education and Culture in the administration of government youth policy. Our actions comply with the Finnish youth law. Finnish Youth Centers specialize in providing a safe and nurturing operating environment for young people to experience, learn, and have adventures that encourage personal growth. Our values are equality, community, tolerance, multi-culture,respect and protection of life and nature, social, mental and physical wellbeing. 
Vasatokka's main actions are camp schools, international camps, group work days for schools, training periods for special youngster groups, nature camps as well as arranging small meetings and parties. Ourinternational youth work includes organizing youth exchanges, ESC-projects, work camps and international happenings and seminars. During six years we have hosted several EVS and ESC long- and short-term volunteers and three youth exchanges.
Check more info: http://www.vasatokka.fi 
Opis zadania dla wolontariusza
Are you interested in working with youngsters? Are you motivated, flexible, able to follow schedules and bringing in ideas to the project? Would you like to spend three weeks with an international team of volunteers in the fascinating Lapland? Then this is your chance!

You will be able to plan and implement team-building actions, games, workshops, as well as nice summer holiday happenings at Youth Center Vasatokka, local schools and local youth houses. Through this, you will promote important values like solidarity and inclusion.
Oferujemy
The offer is part of the European Solidarity Corps programme. It is dedicated to young people and covers: 
Travel reimbursement to Vasatokka and back according to distance*
Accommodation**
Meals or food money
Pocket money 5€/day
Health Insurance
2-days on-arrival training
*Travel grant is calculated by European Commission Distance Calculator: https://erasmus-plus.ec.europa.eu/resources-and-tools/distance-calculator
Distance Bands:
10-99km:20€
100-499km:180€
500-1999km:275€
2000-2999km:360€
3000-3999km:530€
**You will be accommodated in apartment with 5 bedrooms, shared kitchen, common area, shower and toilets. There will be 1-3 people per bedroom
Dodatkowe informacje/wymagania
In May-June, temperatures might still vary a lot, even some snow may occur. Working tasks include working outdoors, so pack warm clothes! 🙂
⏳Deadline of the project is 13.03.23: better hurry up! 

How to apply?
📨 Send your motivation letter (and cv if you like) to erasmus@wolontariatgdansk.pl

Selected persons will be invited for online interview to discuss their motivation and skills.


Check more info: http://www.vasatokka.fi
Questions: anna-maria.marsynaho@inari.fi
wymagania wiekowe: od 18 do 30 lat
Inari, Finlandia (- poza Gdańskiem -)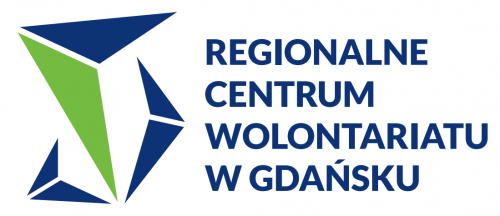 Regionalne Centrum Wolontariatu w Gdańsku
Tylko zalogowani wolontariusze mogą aplikować na oferty.